Innovative manufacturing plants require efficiency and careful control of their bottom line. One way to ensure you maximize financial returns is through coolant filtration and recycling.
Coolant filtration and oil separation provided by SmartSkim help operational managers minimize costs and maximize safety. This is done by regularly removing contamination from industrial fluids. Tramp oils, solids, and bacteria are filtered, allowing for coolant recycling.
Sentry SmartSkim systems are designed to filter your industrial coolant. This extends the life of your equipment, reduces chemical and waste costs, and maximizes worker safety from contaminants. Contact our oil separation company to learn more.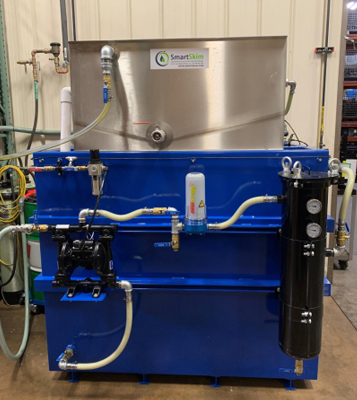 Coolant Recycling 101
Maximize your equipment's longevity and function with industrial coolant recycling.
DOWNLOAD NOW