Cement Sampling Equipment from Sentry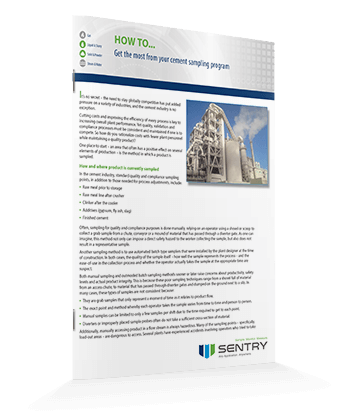 How To Get The Most From Your Cement Sampling Program
Learn how to increase efficiency with automatic sampling
Cement Sampling Integrity and Operator Safety
Running an efficient cement operation requires analysis of controlled, real-time data that can only be obtained through reliable and repeatable representative sampling. With accurate monitoring and measuring, you can get the critical insights you need to control and optimize your process for sampling fresh concrete or conducting strength tests, slump tests, compressive strength tests, destructive testing, and more.
Sentry cement sampling equipment is designed for use in rugged environments to ensure your process samples are repeatable and reliable, every time. With our products and services, you can improve production efficiency, output, and safety, all while confidently making strategic operational decisions.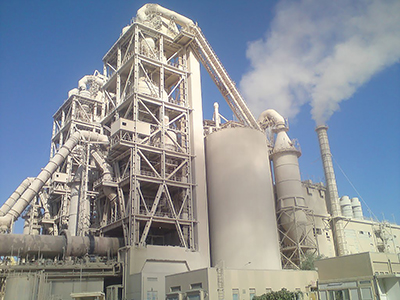 Solid Advice: What You Need to Know About Sampling Cement
Concrete is a combination of various heavy materials; all of which have a major impact on the wear and tear of your equipment. Learn about how cement in different forms affects the long-term maintenance of cement sampling equipment and when equipment should be repaired. Cement samplers are exposed to cement in many forms – slurry powder, clinker, slag, and finished cement. This can be very hard on sampling equipment. Ensure your investment through proper concrete testing equipment.
Read More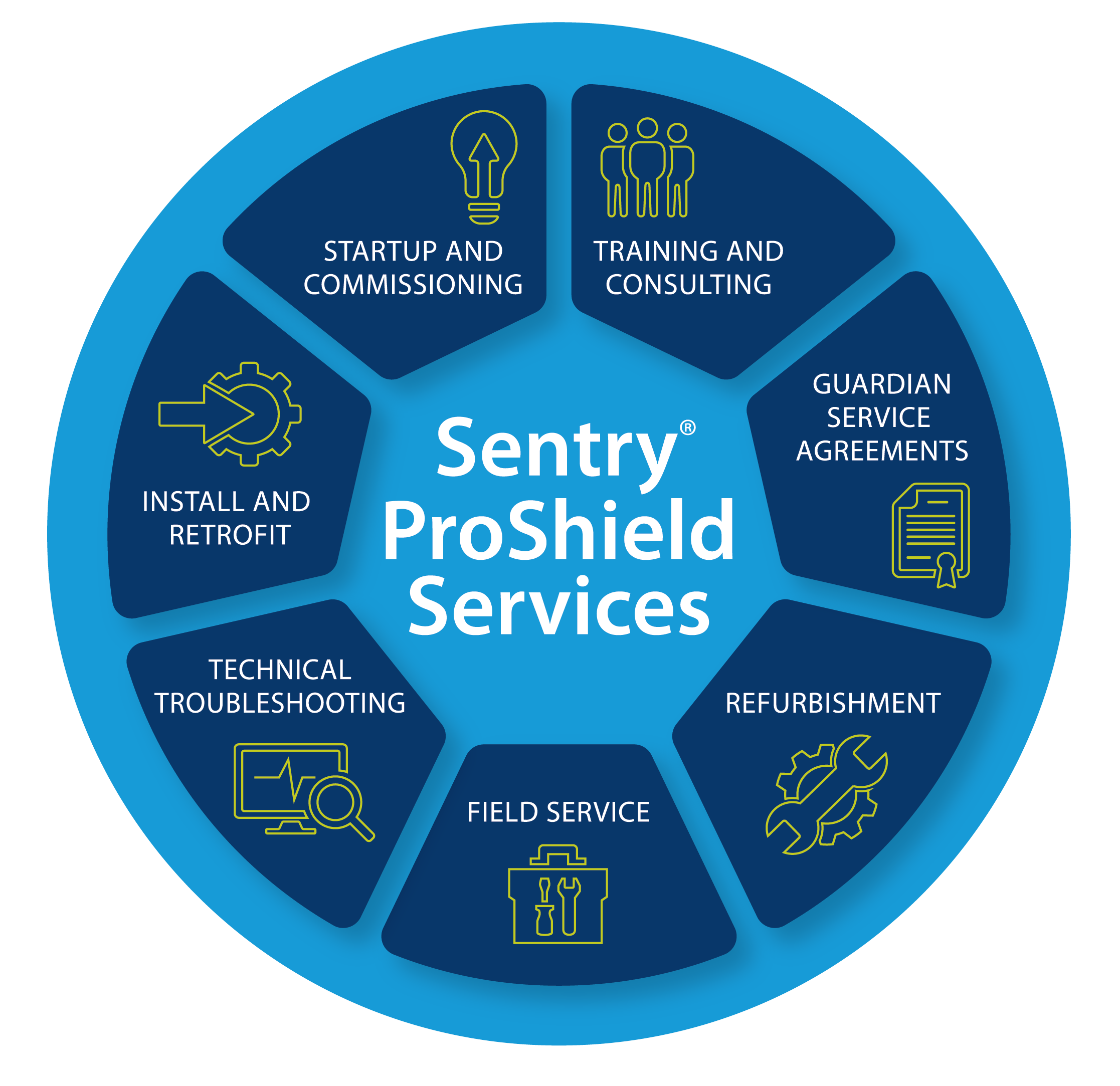 ProShield Lifecycle Service
Safety. Reliability. Performance.
From installation, upgrades and routine maintenance to spare parts and troubleshooting support, we confidently keep your sampling equipment running in any process environment and maintain accurate field testing results. Sentry ProShield Lifecycle Services provides your personnel with technical support from experienced specialists to maximize up-time, ensure personnel safety and increase the life expectancy of your equipment. Our team ill be there through every step of your product's lifecycle.
Learn More
Cement Samplers
Testing equipment includes strip samplers, automatic samplers, and point samplers.